Injured in a Car Accident?
Get the Help You Deserved!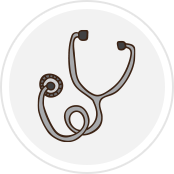 Get Checked Up
There are Many Hidden Problems that You could Have After a Car Accident. Get Checked-up Today!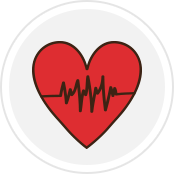 Reduce Your Stress
We'll Contact and Handle the Auto Insurance company Directly so You Don't have to Worry about financial.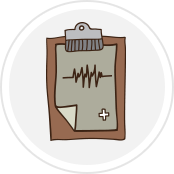 Get Better Faster
Get the Medical Treatment and Care You deserved. Don't Wait any Longer, Get Better Today.
Houston Auto Injury Clinic
Accident Happens, Don't Make it Worse.
A visit to our Auto Injury Clinic as soon as possible after the Accident will get You on the Right track for Recovery.

Waiting Weeks or Months could leave You Suffering with many Potentials Severe Issues. Disc Herniation, Weakness, Whiplash, etc.

Don't Wait until Your problems become Worse.
Reduce Your Stress
Let Us Handle the Auto Insurance Company
Don't want any Headache dealing with Auto Insurance?

We can Contact and bill Auto Insurance Company Directly, and reduce the Stress for You.

Even if You are at Fault, Your Insurance might cover for Your Medical Treatments.
Check Your Injuries
Don't let Your Symptoms become Severe
Whiplash
Whiplash occurs when the neck and head are suddenly forced backward and then forward, putting the cervical spine through quick rapid motions and extreme stresses.

Whiplash symptoms can be numerous, complicated, long-lasting, and hard to diagnose, which is why they are also known as whiplash-associated disorders.
Disc Injury
The bones (vertebrae) that form the spine in your back are cushioned by small, spongy discs. When these discs are healthy, they act as shock absorbers and keep the spine flexible.

When a disc is damaged, it may bulge or break open. There are many different types and they might cause severe pain and limitations.
Broken Bone
A common, and often more painful, outcome of auto accidents is a broken bone or fracture, which may require much more than just a temporary cast or sling.

A broken arm or leg or other serious fracture might require surgery and can result in prolonged treatment, physical therapy and in some cases permanent disability.
FAQs
What Does My First Visit Consists of?
Your first visit will consist of a medical history, an accident history, and an exam to follow. The exam includes an orthopedic and neuro-musculoskeletal evaluation to help narrow down the focus of your deficits so that the appropriate imaging (X-ray/MRI/CT), referrals, advanced diagnostics, and course of treatment for you can best be obtained.
Headache after a Car Crash?
Headaches and migraines are common symptoms that can occur as a result of whiplash injuries or any type of motor vehicle injury. Any injuries or traumas to your head can cause headaches and migraines.
If you are experiencing headaches after your car accident, then you should get treated as soon as possible so that your headache pain does not become worsened.
I have No Health Insurance
If you have Personal Injury Projection (PIP) coverage, which is required by the state of Texas, you may be entitled to a recovery of your medical expenses up to a certain limit.
At Health Plus Chiropractic & Injury Clinic, we have a genuine concern for your overall health and well-being. If you have no insurance or do not have chiropractic benefits there is still a way for you to receive the care you need.